Labels that were once two-dimensional can now stand out with crystal-line doming.

Doming is a two-component polyurethane that creates a lens look over the decal. This clear, non-yellowing coating is resistant to UV exposure, dents, scratches, and abrasions, making it an excellent choice for outdoor applications.




Combine doming with embossing to achieve more depth to your nameplates or decals. Add brilliance with a wide variety of colors and materials. Doming can be custom die-cut to almost any shape* or size. Try selective domes to add emphasis to specific areas or logos. Special shapes can be made to fit recessed areas or match blueprints.

*Special art setup is needed for crystal-line doming. Please refer to our doming art specs.

Find out more about this as a product and request samples.

More details about crystal-line doming (PDF)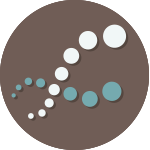 HELIX DOME™
Doming with a (literal) twist: find out how we can make domed decals adhere to curved surfaces.

Doming takes on a life of its own with our new Helix Dome™. This outdoor-durable product has evolved to wrap around curved surfaces, transforming your brand into an entirely new being. The next evolution is here—the natrual progress of dimensional printing.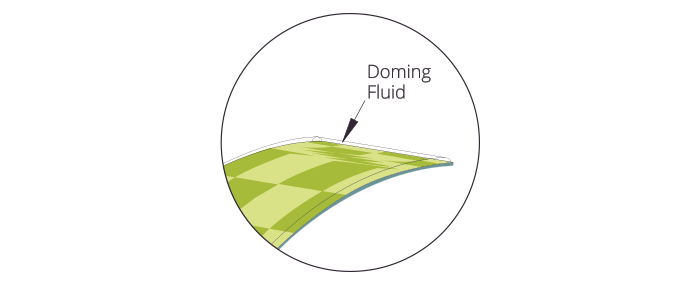 Helix Dome™ adds a clear, non-yellowing polymer coating on top of metal, giving your decal a lens look with a twist. Due to the hardness of the polymer coating, indentations heal completely. Add form and flair to your nameplates and brand identity while keeping your parts resistant to UV exposure, dents, and scratches. Automotive-grade and marine-grade make Helix Dome™ an excellent choice for outdoor applications. With a wide variety of adhesives, the Helix Dome™ will give you the exact function you are looking for.