Are you looking to be a part of a team with a friendly atmosphere, where you feel like family? Empire is an environmentally sustainable manufacturer that offers a clean, climate-controlled facility with a safety-conscious mentality.

If you're motivated, willing to learn, and take pride in workmanship, we want you. Experienced professionals will receive pay and vacation based on years of experience.

New to printing? No problem. We'll train the right candidate who fits our core values. We offer accelerated pay for those who excel in their positions, meeting the required steps and producing a quality product. We also have opportunities for advancement within the company.
BENEFITS
Earned paid time off (PTO)
Paid holidays
401K with employer match
Health insurance
Dental insurance
Vision insurance
Life insurance
Supplemental life insurance
Major medical pay (employer pays half of premium)
Referral program
Incentive program
Short and long term disability
Promote from within (opportunity to sign up for open positions in different departments)
4 ten-hour shifts a week in production
$2 shift differential for 2nd and 3rd shift



APPLICANT REQUIREMENTS
Strong verbal and written communication skills
Team-oriented mindset
Work well with others with minimum supervision
Desire to cross-train
Problem solve
Attention to detail
Read a ruler
Demonstrate accuracy and efficiency
Comfortable with technology
Have and maintain a positive attitude
Maintain composure under production deadlines
Understand the need for quality goals
Some positions require lifting up to 50 pounds, along with a high school diploma, GED, or equivalent work experience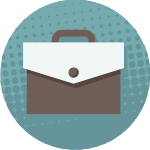 APPLY ONLINE
Fill out an application or upload your résumé easily. We'll then have HR contact you about possible employment.
IMMEDIATE OPENINGS
CNC Machinist (full-time)
1st shift (6:25 AM - 2:30 PM, Monday - Friday)

We are looking for a CNC machinist to operate a variety of manual and automated equipment to perform assigned tasks, accurately producing/repairing precision parts within specific tolerances. A great machinist must possess manual dexterity, an eye for detail, mathematic proficiency, mechanical aptitude, creative problem solving, and the highest respect for safety protocols. Responsibilities include:
Review samples, drawings, or instructions to understand specifications of output
Plan the sequence of necessary actions for the completion of a job
Take measurements and mark material for cutting or shaping
Select appropriate machines (e.g. lathes) and position or load material for a job
Monitor machine while working to adjust the feed, maintain temperature, and identify issues
Check parts to ensure consistency with specifications
Perform routine machine maintenance and repair minor damages
Previous experience as a machinist is a plus
Experience in using and/or programming manual, semi-automated or automated tools and machines (CNC's, lathes, grinders etc.)
Ability to use precision tools (e.g. calipers) to take accurate measurements
Knowledge of the properties of metal and other material
Ability to read blueprints, schematics, and manuals
Good at math with analytical abilities
High school diploma or equivalent; completion of vocational training or an apprenticeship will be an asset
---
Die Maker (full-time)
1st shift (5:25 AM - 3:30 PM, Monday - Thursday)

Die-making operators are responsible for building precise die boards to be used throughout our various die-cutting presses. Dies are built based on customer's unique specifications, variety of materials, and custom shapes. Good candidates has a good eye for detail and ability to read a ruler. Computer proficient in AutoCAD is helpful. We will train the right person. Responsibilities include:
Computer proficient
Solid math and measuring skills; accurately read ruler within .005"
Rulers, calculators and calipers are used on a regular basis
Must be able to lift 40 pounds or more
Demonstrate accuracy and efficiency
Must have excellent attendance and work well with others in a cooperative team environment
Must have a safety conscious behavior
---
Small Value Stream Operators (full-time)
1st shift (5:25 AM - 3:30 PM, Monday - Thursday)
2nd shift (3:25 PM - 1:30 AM, Monday - Thursday)

This is a team-oriented position with the expectation of value stream operators to cross-train and rotate jobs within all aspects of print production process—printing, laminating, die-cutting, inspection and packing, using state-of-the-art, environmentally friendly equipment. Responsibilities include:
Changeover in costed time
Ensure quality
Maintain pull
Operate all equipment
Run in costed time
---
Empire Screen Printing is an equal opportunity employer and all qualified applicants will receive consideration for employment without regard to race, color, religion, sex, age, national origin, protected veteran status, disability status, sexual orientation, gender identity or expression, marital status, genetic information, or any other characteristic protected by law.