Wisconsin Green Tier 1 and Green Masters Professional
We participate in the Green Tier program, which promotes innovative ways to help the environment, lower costs, boost productivity, and build better relationships with the community. Recognized by the state of Wisconsin as a Green Tier 1 company and a Green Masters Professional, our established printing process is eco-friendly with no added cost to you.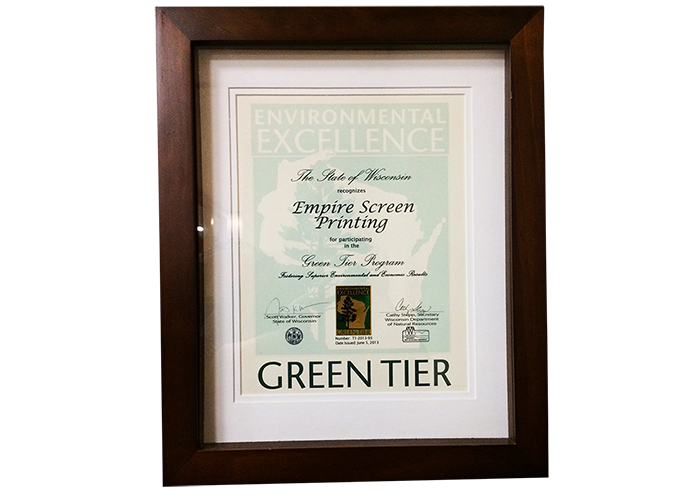 ISO 9001:2015 Certification
All parts have the same high-quality consistency each time you order with our ISO certification.
Printing Processes
From screen printing to digital to flexo, we have every printing method you need for your next project and then some. Specialty processes, such as doming and embossing, draw attention to your brand name and make a lasting impression.
Buying Power
Stabilizing material costs lies in our ability to purchase large master rolls and convert materials internally, avoiding extra handling and surcharges from material suppliers. These savings are passed on to you, our customer.
UV LED Ink Technology
Empire is the world's first to utilize UV LED ink-curing technology in screen printing, building green into the product. Not only is the ink less toxic, but the process produces no ozone emissions and is 98% more energy efficient than traditional methods. The heat reduction also allows us to screen print on even thinner substrates without warping the material, giving you more options for your next project.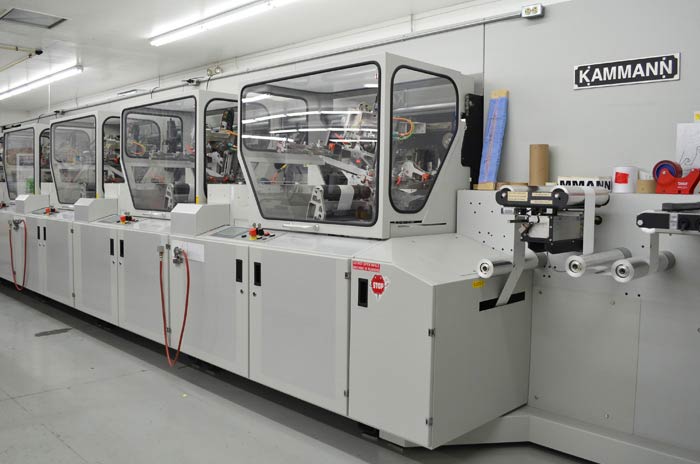 APS (Automated Print Solutions)
Printed with us before? Take advantage of Empire's APS online catalog and ordering system. Instantly access quotes, review parts, place orders, and acknowledge scheduled delivery dates from any computer or mobile device.
Pre-Press
With experienced graphic artists and the latest in digital technology, every project prints to your specifications. Our proofs guarantee the art is how you'd like it, and our color management software ensures color consistency from run to run.
In-House Machine Shop and Die Making
Our machine shop produces state-of-the-art screen printing presses and provides on-site maintenance support. Our in-house die making department eliminates extra markups to you and reduces delivery time for dies.