In 2015, we were selected to join a pilot program, MPower. Sponsored by Sustain Dane out of Madison, WI, MPower is a nationally-recognized sustainability program through the Sustainability Institute at Western Technical College in La Crosse, Wisconsin. Other pilot cohorts included Walmart Store #5217 (south La Crosse), Habitat ReStore, and HSR Associates.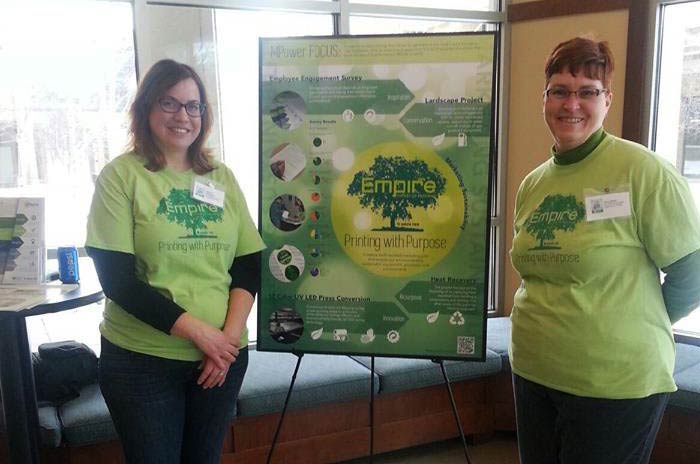 Since then, we've continued to participate in this program and joining other businesses, such as Dynamic Recycling, People's Food Coop, Dairyland Power, Western Technical College, and McHugh Excavating. Through this program, we put the triple bottom line into action: people, planet and profit.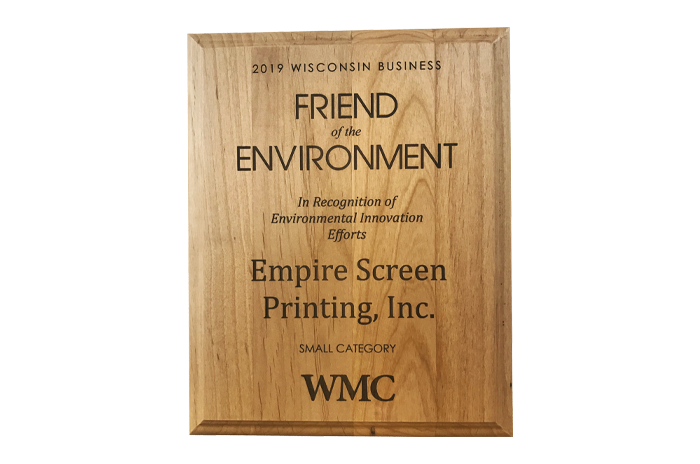 We were recognized by Wisconsin Manufacturers & Commerce (WMC) for superior sustainability practices. SGIA also made a case study about our sustainability practices.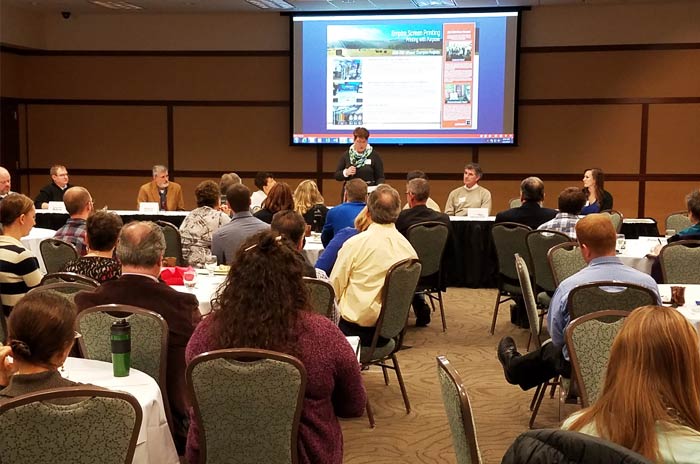 We made a presentation about HR's role in "Sustainability in the Workplace."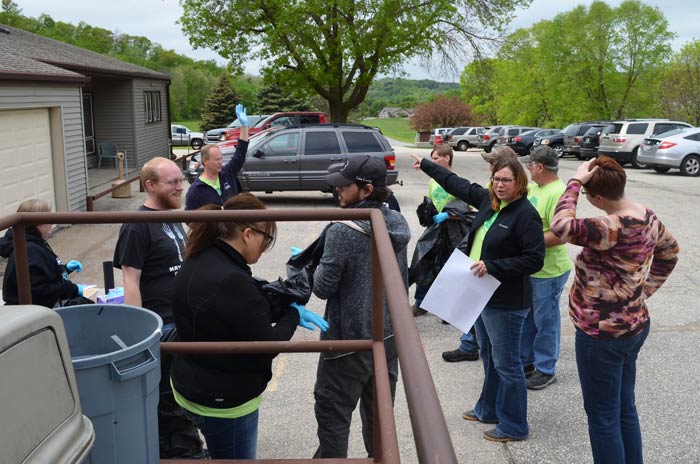 In stage two of our Mpower landscape project, we engaged employees about environmental awareness and gathered trash on our grounds, collected 144 pounds of garbage.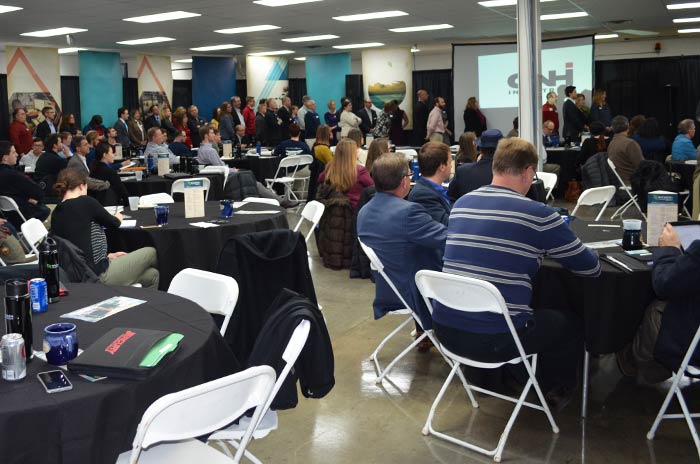 In 2016, we hosted the Wisconsin Sustainability Conference to spread ideas and build relationships.
Through our achievements, we have been recognized locally, state, and nationally for our sustainable business practices.