Save the date: July 25-27, 2023!
THANK YOU FOR ATTENDING!
We welcomed over 100 leading print suppliers from around the United States and Europe, customers, and competitors to the La Crosse area for our Partners in Printing 2021 Expo! This show presented a unique opportunity to strengthen the print industry by sharing developments and innovative solutions throughout five major print disciplines.

This three-day event had a vendor fair, concerts, networking, plant tours, professional training, charity golf, and so much more. We take great pride in our goal to measurably impact the print industry for the future, fueled by our partnership with PRINTING United Alliance.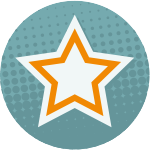 TESTIMONIALS & PHOTOS
Learn about the show, and view snapshots from past events.
JULY 20, 2021: CELEBRITY CHARITY GOLF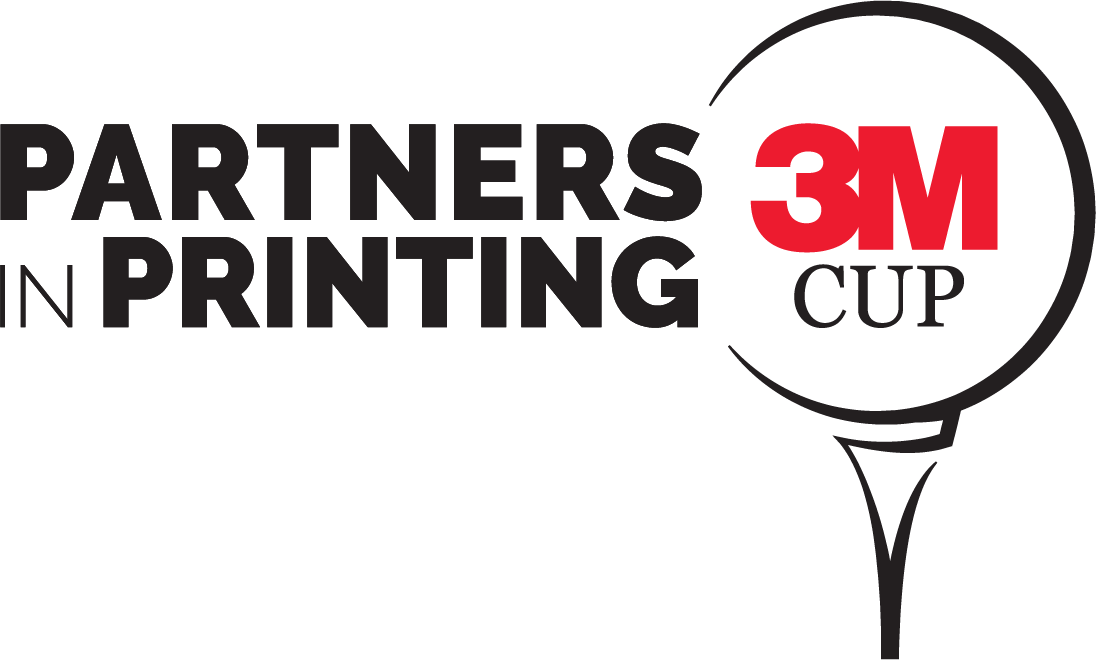 Sponsored by 3M, this event was a separate registration. $100 per person, with all proceeds going towards The Children's Museum. Attendees got the opportunity to golf with great celebrities as well as a chance to win a car and $10,000.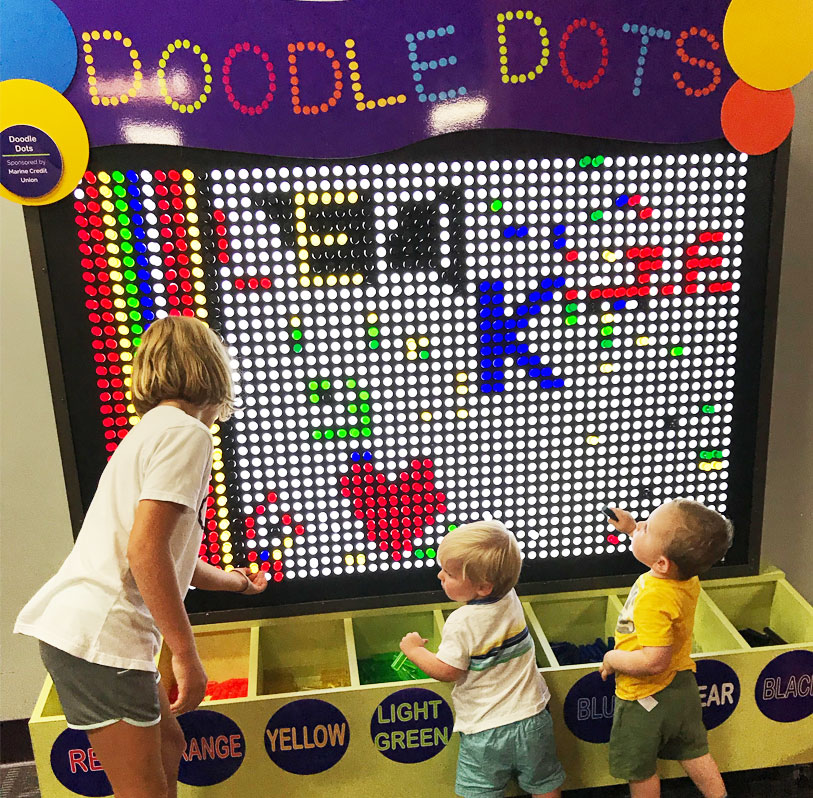 Proceeds from this tournament went to The Children's Museum, helping kids develop foundations for academic and personal success.

"Open since 1999, the Children's Museum of La Crosse has welcomed over 1 million visitors to learn and play together!

We are pleased to be a member of the international Association of Children's Museums (ACM) and the Association of Science & Technology Centers (ASTC). Children's Museums are not only fun, they help develop foundations for academic and personal success."
JULY 21, 2021: PROFESSIONAL LEARNING

Here are the speakers that appeared, offering professional insights and giving tools to improve business. Following these presentations, Empire's president John Freismuth invited attendees to his famous Backyard BBQ. For those late night networkers, comedian Johnny Beehner entertained well into the evening back at the Radisson Hotel.
TRACY SPEARS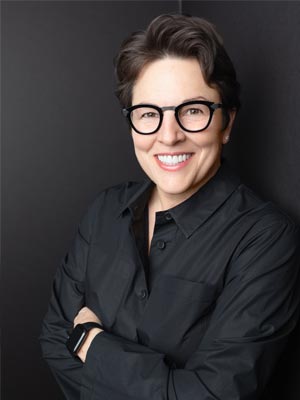 Tracy is an internationally recognized speaker, coach, and thought leader. She is the co-author of What Exceptional Leaders Know, the #1 best-selling leadership book and the newly released Exceptional Leaders Playbook. Her broad expertise, combined with her relatable and passionate delivery, have made her one of America's top leadership speakers.



GENE MARKS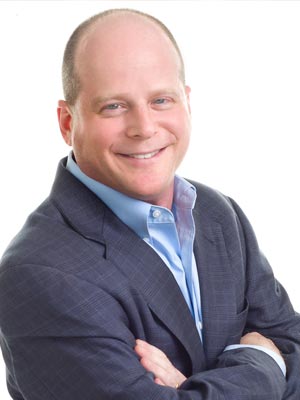 Gene is a columnist, author, and small business owner. He writes daily for The Washington Post newspaper and weekly for Forbes magazine, The Huffington Post website, Inc. magazine, Entrepreneur.com, Fox Business and Philadelphia Magazine.

Marks has written five books on business management, specifically geared towards small- and medium-sized companies. His most recent is The Manufacturer's Book of Lists (Create Space, 2013). Nationally, he frequently appears on Fox News, Fox Business, MSNBC, Bloomberg, and CNBC discussing matters affecting the business community.



TOM THIBODEAU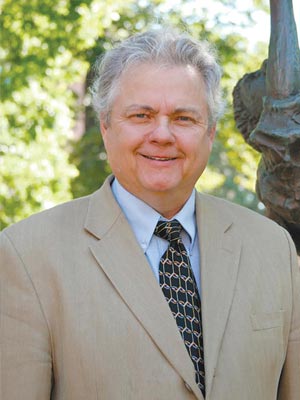 Tom is the Distinguished professor of servant leadership at Viterbo University, where he has taught for 35 years. He is the founder of the Master of Arts in Servant Leadership degree at Viterbo, the only master's degree of its kind in the nation.

He is a founding member of the Place of Grace hospitality house, which had been serving meals and human dignity for 20 years. He regularly speaks to national audiences on the developing servant leadership movement. Tom is a husband, father, grandfather, teacher, active community member, and part owner of a country tavern.



BRIAN PARSLEY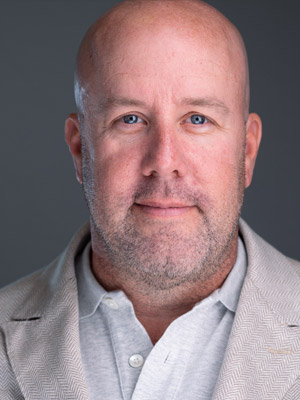 What are you really saying to your customers? This session will share best practices to create more meaningful relationships with your customers. Learn how to engage and build loyalty through how you communicate from prospecting to customer service.



FRANK WINTERS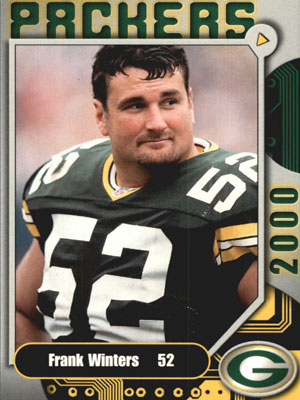 Frank Winters, a Pro Bowler and Super Bowl champion, anchored the Packers offensive line for 11 seasons (1992-2002). Frank played short stints with the Cleveland Browns, New York Giants, and Kansas City Chiefs before finding a home in Green Bay. On July 18, 2008, Winters was inducted into the Green Bay Packers Hall of Fame.



JOHNNY BEEHNER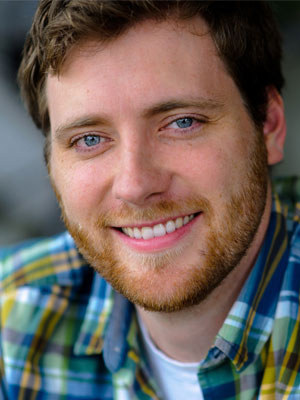 Johnny Beehner puts on a funny show. He's got everything you want from a comic: He's silly, he's likeable, and he's fun. With a background in improvisational theater including training at Chicago's prestigious Second City, as well as the Upright Citizens Brigade in Los Angeles, Johnny brings a very unique style to the stage.

Beehner made his network television debut in January of 2015 as one of the last comedians to appear on the Late Show with David Letterman. He has made numerous appearances on FOX's "Laughs" television show, has appeared on AXS tv's "Gotham Comedy Live," and regularly appears on the nationally syndicated Bob & Tom Show. His comedy can be heard regularly on XM/ Sirius Satellite radio. A clip from Johnny's Dry Bar Comedy Special, "The Flamingo Special" recently went viral receiving over 10 million views in its first week online.

Other notable and accomplishments of Johnny's include winning First place in Comcast's "Trial By Laughter," placing third in the "Laughing Skull Comedy Festival" of Atlanta, and making it to the finals in the "Great American Comedy Festival". He was named one of Ricky Gervais' Top 5 picks in the "Just Sayin" stand up contest.

Johnny was recently named one of 2021's Top10, "Hot Comics to Watch" by his wife. She says that he would have a shot at the #1 spot if he would "work just a little bit harder".

He's a married man, a fun dad, and his current life goal is to win just one argument with his beautiful wife.
JULY 22, 2021: THE EXPO

Hosted at the La Crosse Center, we had vendors from all around the globe to show the latest in the printing industry, such as materials, presses, and technology. We learned about the most recent advancements in the field, and got some free samples and insights right from the experts themselves.


Tours of Empire were available via shuttle buses. Food trucks were also available.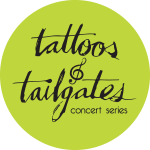 TATTOOS & TAILGATES CONCERT SERIES




New for that show was the Tattoos & Tailgates Concert Series. It highlighted and shared with the local community the rich printing heritage in the Coulee Region while providing nationally recognized entertainment for the public. The concert featured country, rock, and pop music.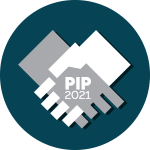 2021 VENDORS
Here's what our lineup was for 2021. Thanks to all who attended!
Archive
In 2010, a small group of employees organized the first National Sales Meeting at Empire Screen Printing in Onalaska, Wisconsin. What started out as an opportunity to bring our national sales reps together to network ideas through print education turned into a multifaceted mission: to provide education in printing, promote the industry and its suppliers, provide unique networking opportunities, illustrate how to be good stewards of the environment, and leave a legacy for future generations.

Take a look at how the Partners and Printing show was started, and how it has grown over the last 10 years.


---
2021 COVID-19 LOCAL GUIDELINES AND REGULATIONS
2021 COVID-19 LIVE EVENTS CANCELLATION POLICY

In the event PRINTING United Alliance or Empire Screen Printing cancels this 2021 live event due to Federal, state or local government restrictions which, in our opinion, make it difficult, impractical or illegal to hold the event, or because, in our opinion, it would be inadvisable to hold the event, due to the health risks associated with the global COVID-19 pandemic caused by the SARS-CoV-2 virus, or caused by any other virus with a similar global impact, and we hold funds for the cancelled event which you have pre-paid us (collectively, the "Payments") in connection with registering for, exhibiting at or sponsoring the event, we offer the following two options.  At your discretion, you may choose to:

1. Roll all of your Payments into a future Partners in Printing event, or
2. Receive a full refund of your Payments.

Refunds must be requested in writing within 30 days of the date that we publicly announce the cancellation of the event.  Email requests are considered written requests.  All refund requests will be issued within 90 days of the last scheduled day of the cancelled event.  In the absence of any written instructions regarding your preferences within 90 days of the last scheduled day of the cancelled event, all Payments will be applied to a future event.  If you do not subsequently register for the follow-up event and we are unable to reach you at the email address provided during registration, the Payments will be forfeited.

2021 COVID-19 ASSUMPTION OF RISKS AND LIABILITY RELEASE

We are all aware of the global COVID-19 pandemic and the heightened risk associated with attending live, in-person events in enclosed spaces, as well as at outdoor public gatherings. In order to keep you as safe as reasonably possible during the indoor and outdoor aspects of this event, we will follow all published federal, state and local regulations and guidelines which are in effect at the time this event takes place but, despite taking all recommended precautions, it will not be possible for us to eliminate your risk of being exposed to or contracting the virus that causes COVID-19.

When attending our event, you will be required to comply with all applicable posted safety rules and regulations in effect at the time of the event, which may include wearing a mask at all times while on site, socially distancing, and washing your hands and using hand sanitizer as frequently as is reasonably possible.  Anyone determined by our staff to be violating applicable safety rules and regulations, and who fails to comply, will be required to leave the event, with no recourse for lost revenue or reimbursement for fees or expenses of any nature paid or incurred to attend, exhibit during, or sponsor the event.

By choosing to attend this live, in-person event, you are knowingly and voluntarily agreeing to assume the associated risks, and you are hereby agreeing to release Empire Screen Printing, PRINTING United Alliance and its affiliated companies, including, but not limited to, NAPCO Media, LLC, from all liability on behalf of yourself, your employees, your contractors/agents, and your guests/invitees, related to COVID-19 or any similar or related contagious disease.