If you would like to work in a clean, safety-conscious workplace, consider applying at Empire. Full-time job opportunities with benefits are available.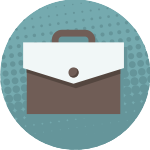 APPLY ONLINE
Fill out an application or upload your résumé easily. We'll then have HR contact you about possible employment.
IMMEDIATE OPENINGS
Value stream operators, full-time
2nd shift (2:25 PM - 12:30 AM, Monday - Thursday)
3rd shift (10:25 PM - 6:30 AM, Sunday - Thursday)

Works as a team member in a small and/or large print production cell. Can operate or willing to crosstrain to run all equipment needed to complete a job, including printing presses, laminators (and vacuum table), diecutter, and packing.
APPLICANT REQUIREMENTS
Computer literate
Work well with others with minimum supervision
Work well under pressure to meet deadlines
Attention to detail
Read a ruler
Have and maintain a positive attitude
Lift up to 50 pounds
Have a high school diploma, GED, or equivalent work experience